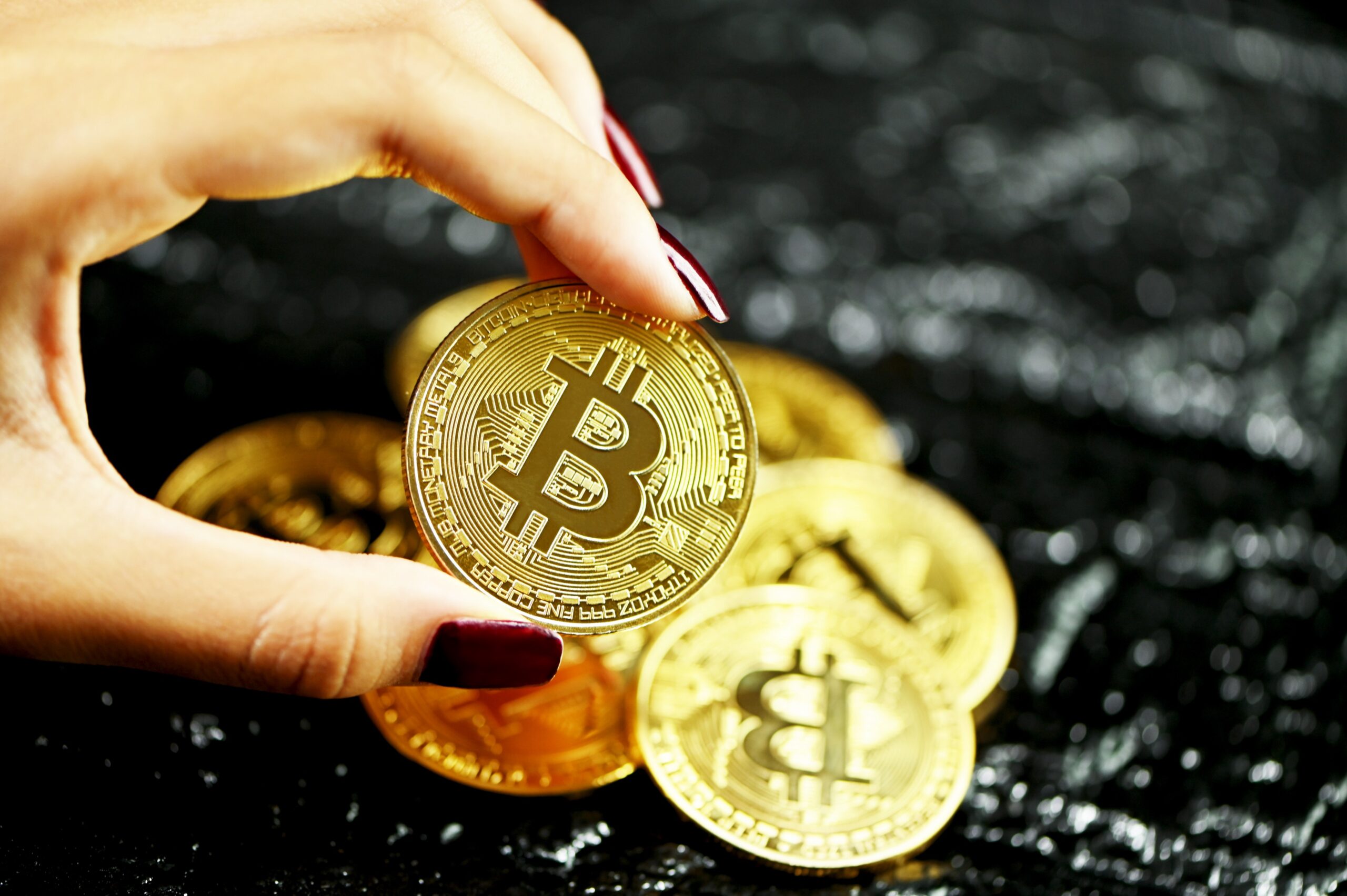 Photo by Kanchanara on Unsplash
Tesla sold $936 million of its bitcoin holdings in Q2
According to Tesla's Q2 2022 earnings report released on Tuesday, the car manufacturer has sold almost all of its Bitcoin into fiat currency. The selloff netted the company an additional $936 million in cash for its balance sheet.
As reads the report, Tesla "converted approximately 75% of [its] Bitcoin purchases into fiat currency," as of Q2 2022.
"Conversions in Q2 added $936M of cash to our balance sheet," it continues.
The company initially purchased $1.5 billion worth of Bitcoin in February of 2021, adding momentum to an already fiery bull market. However, the company ceased accepting Bitcoin for car payments in May of last year due to environmental concerns surrounding Bitcoin mining.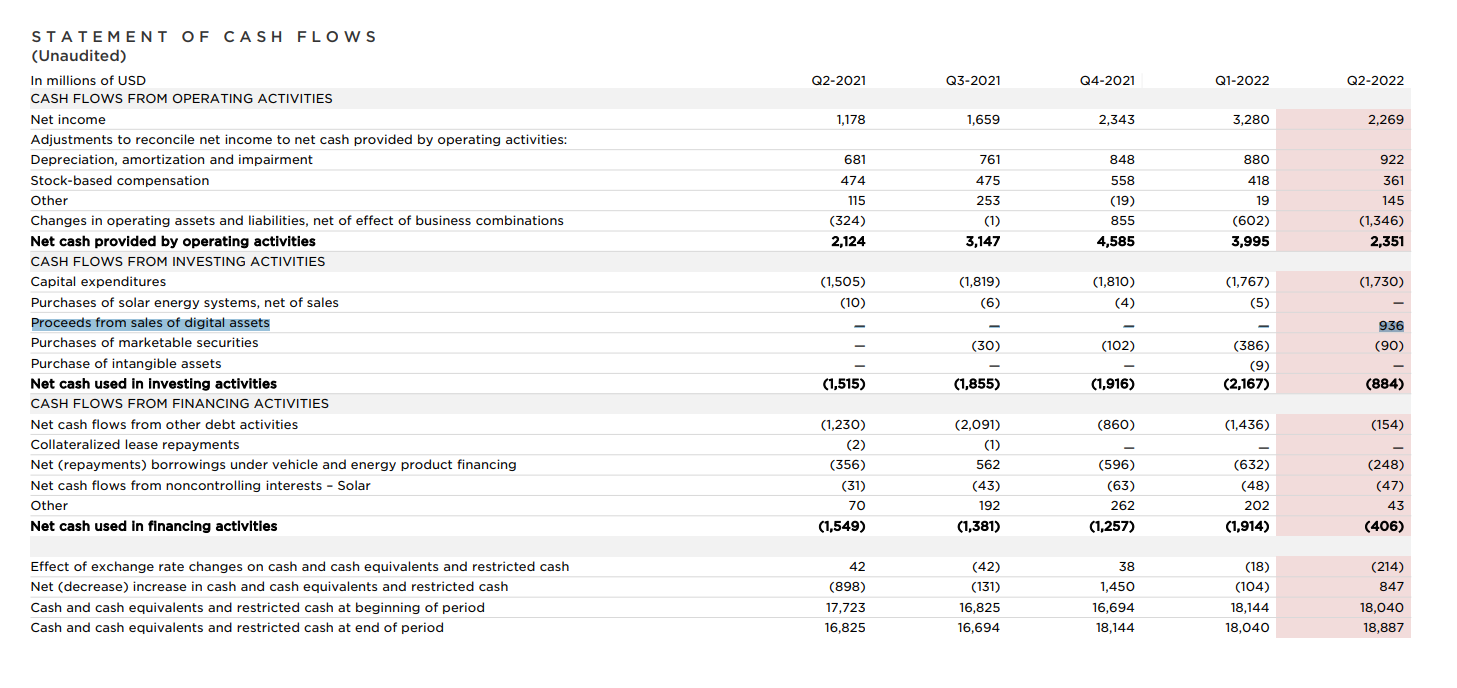 Justice Department seizes $500,000 from North Korean hackers
The Justice Department announced today it was able to seize half a million dollars from North Korean hackers.
The group had used a new strain of ransomware, "Maui," to freeze the servers of two U.S. hospitals, which had to pay out $100,000 and $120,000 in Bitcoin to regain access to their computers.
North Korean hacking syndicates have been particularly effective at finding exploits in the crypto ecosystem; at the beginning of the year the state-sponsored Lazarus Group exploited the Ronin bridge for $551.8 million.
Source: Cryptobriefing
Sustainable Bitcoin mining power mix hits 59.5%: BTC Mining Council
Nearly 60% of the electricity used to power bitcoin mining rigs comes from sustainable sources, according to the latest Q2 2022 report from the Bitcoin Mining Council (BMC).
In its Q2 review of the Bitcoin network, the BMC found that the global Bitcoin mining industry's use of sustainable energy is up 6% from Q2 2021 and up 2% from Q1 2022, reaching 59.5% in the latest quarter.
This makes it "one of the most sustainable industries globally."
Q2 Bitcoin mining hash rate is up 137% year-on-year, while energy usage is only up 63%, demonstrating an efficiency increase of 46%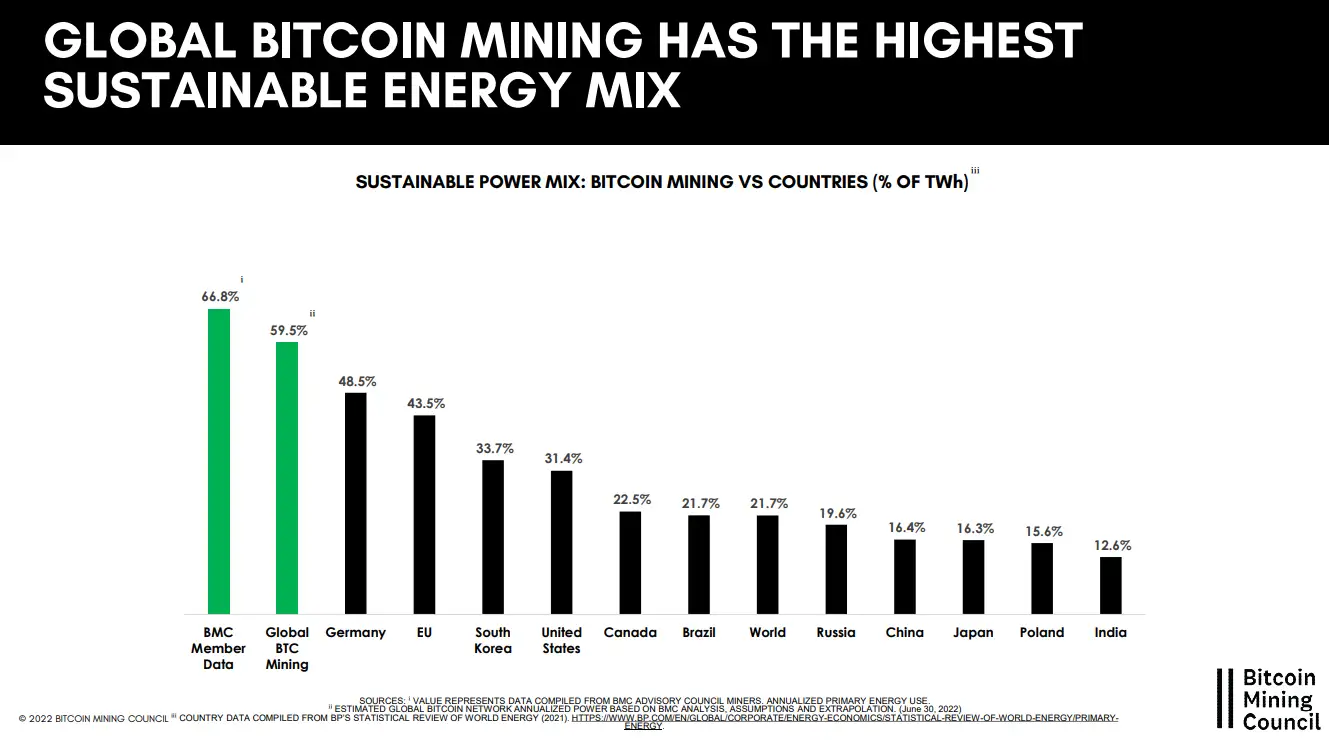 Give us a call on +372 602 6773 or email us at support@crypto2cash.com. Our members of staff are available between 9.00–18.00 CET to answer any question you may have, especially in regards to easily selling your crypto for fiat currencies.